Discover BOON, a research platform that allows sports entities
to get to know their fan base in depth.
BOON was developed using data analysis techniques to understand and improve sports fan engagement.
Democratizing the use of data to improve process management, decision-making and improve day-to-day activities in a smarter, faster and more accurate way is in our DNA.
With BOON you can generate insights and improve the quality of information surrounding the sports environment through efficient data management. If you want to build a strong and lasting brand in the world of sports, BOON is the right choice.
Join us and find out how we can help you better understand your fans and supporters and create deeper emotional connections with your audience!
BOON provides valuable insights into how companies can more meaningfully connect with them and build lasting relationships. This way you not only bring engagement to your fan base but start to be more assertive in your actions, even managing to generate activations with your sponsors.
The platform can be customized according to your preferences. Thus, you have the possibility to change colors, images, texts, hashtags and much more, creating engagement and proximity with those passionate about your brand.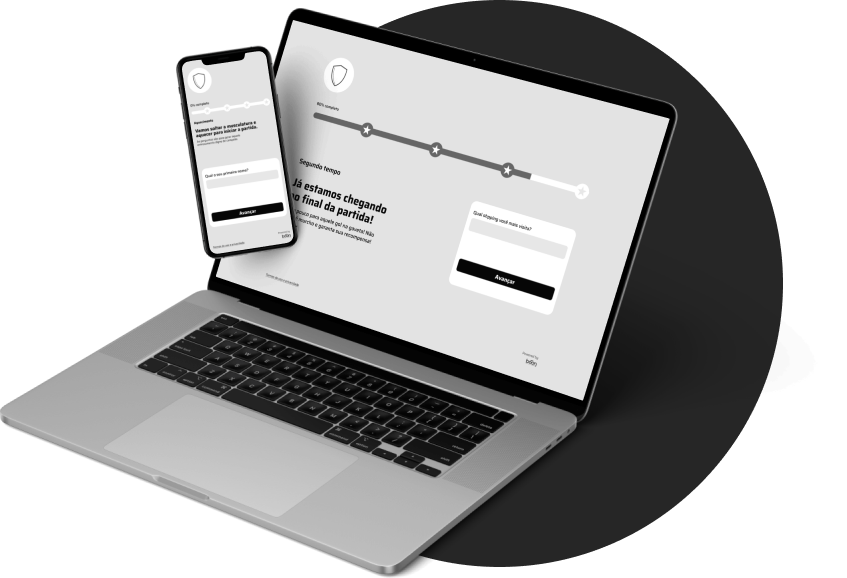 With BOON, your fan starts a gamified experience. Access to the platform takes place through a personalized link from your sports entity, where the fan answers a series of questions that are separated into two phases:
In the first phase, the sociodemographic and psychodemographic profile is analyzed, so we can understand who each survey respondent is and also analyze their lifestyle using qualitative and quantitative techniques, which allows us to accurately measure the level of engagement with their favorite club and also determine the psychological profile of each fan to classify them according to their level of connection with your brand.
In the second phase, scientific studies on the model of sports brand love in professional contexts are used. This model is based on the thesis that fans develop an emotional bond with brands that goes beyond mere satisfaction with the consumption of products or services offered by them. Allowing your analysis to be done through the complete profile of that fan, not just knowing their lifestyle or preferences, but the real reasons that each one loves their brand.
BOON is designed based on the principles of privacy and protection of personal data established by the General Data Protection Regulation (GDPR). It has appropriate physical, technical and organizational security measures to ensure the protection of the data collected.
Rua Pirapitingui, 80 • cj 1701
Liberdade • São Paulo
SP